Classic Tracker SAFE Bundle
Classic Tracker SAFE Bundle
SAFE service primarily designed for those customers without smartphone (iPhone/Android) where SMS-text alerts are sent. There is no app nor web access with SAFE service.
Classic Trackers are offered as part of a bundle, comprising:
1. Classic Tracker
Simple three-wire, self-install covert device. Choose either tracker:
Standard - WIRED (2G) : Standard 2G tracker with wiring loom. (65x57x19mm)
Standard - WIRED (2G/3G/4G) : Standard 2/3 & 4G tracker with wiring loom. (65x57x20mm)
IP67 - WIRED (2G Waterproof) : IP67 rated 2G waterproof with wiring loom. (73x73x28mm)
2. SAFE Service Package
SIM Card Included - Global Coverage
Single SafeZone Assignme
SafeZone Boundary Alert (SMS Only)
Towing Alert (SMS Onl
Power Tamper Alerts (SMS Only)
3. Vehicle Immobiliser Pack
Disable your car's movement in the event of theft. Includes a 40A 12V Ignition Relay with Wiring Harness and configuration of Remote Control feature for mobile app & web-portal.
Please note that there is no app nor web access, nor remote immobiliser control with SAFE service. You will not be able to track your car, nor activate the remote immobiliser, solely receive SMS-text alerts.
You may also like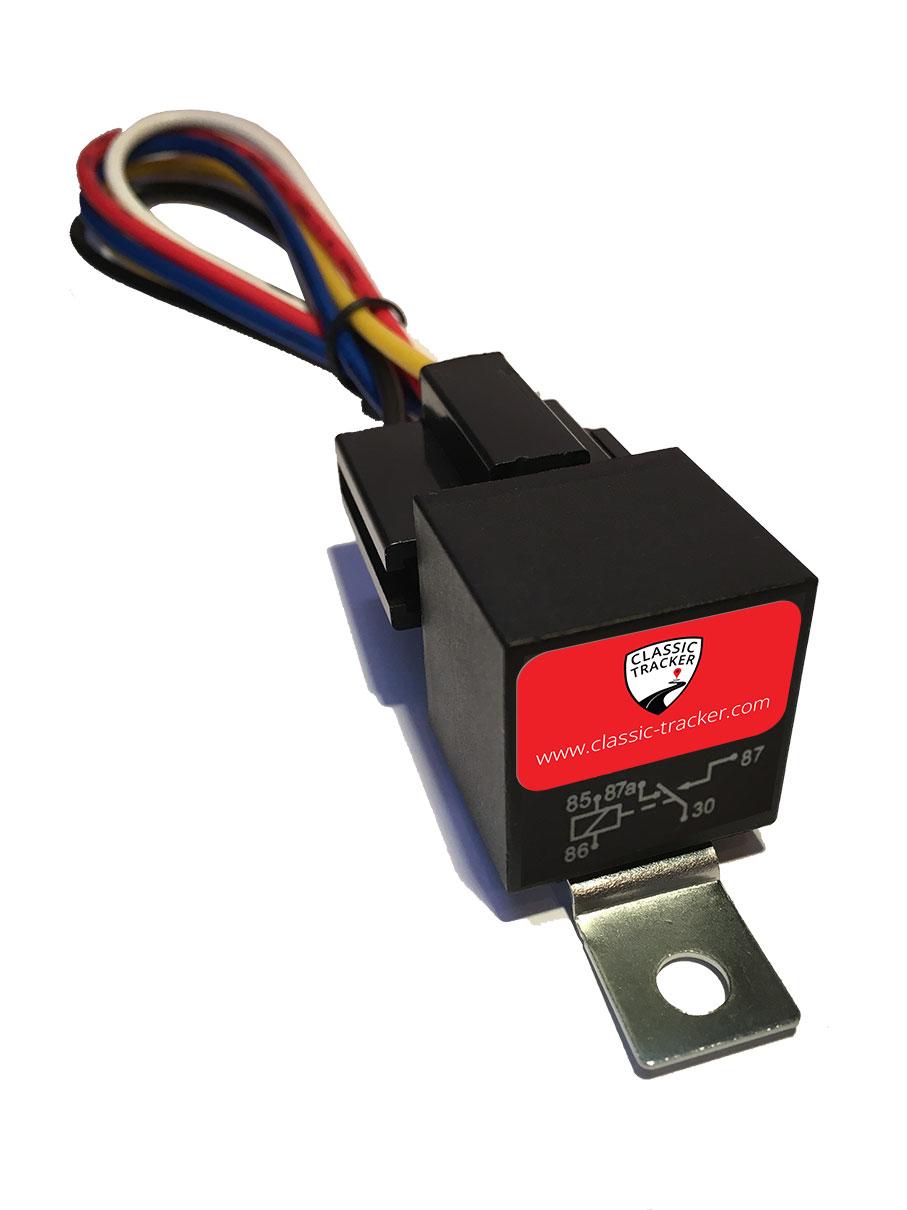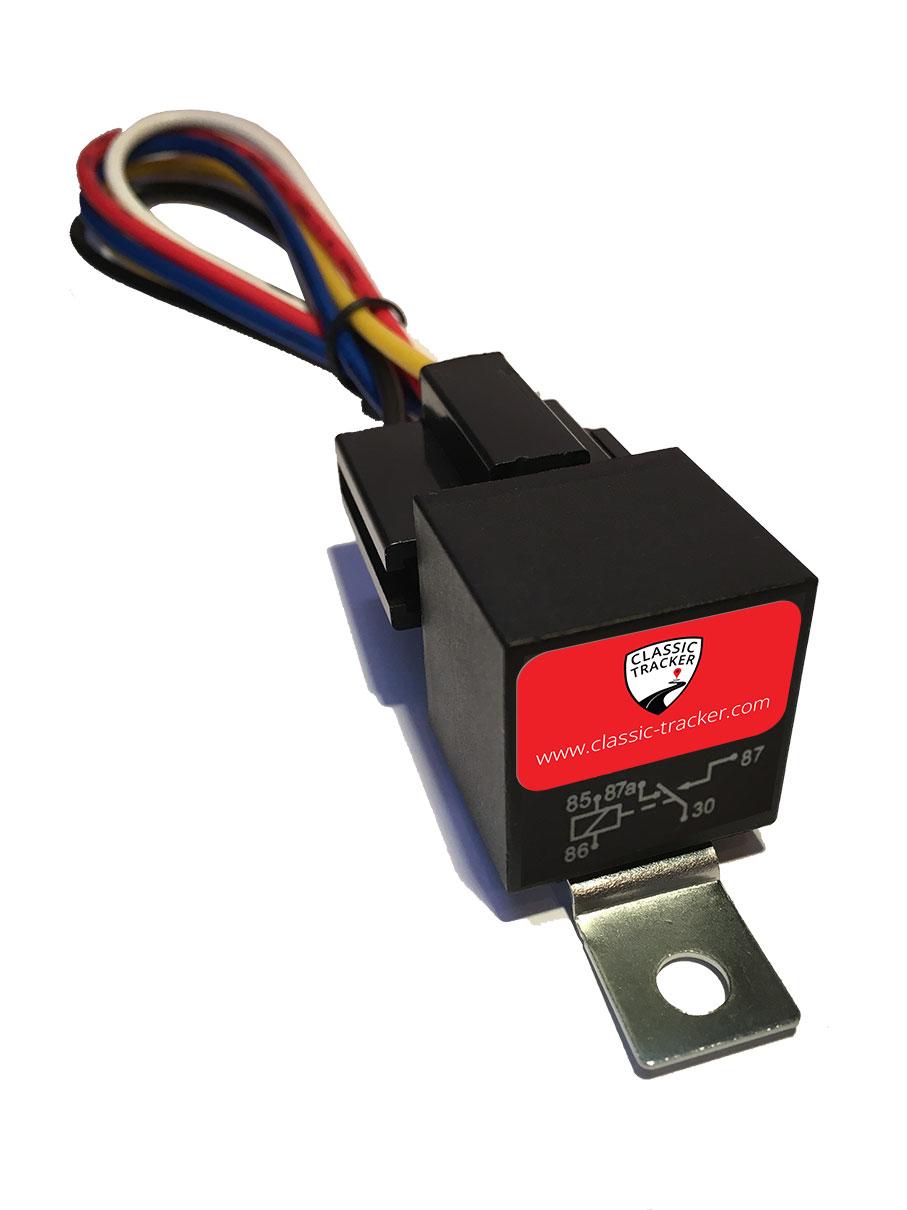 Automotive grade relay with plug and loom (40A 12V)  - Required for installation into positive earth vehicles.
View details